welcome to
Woolworth on 5th
Woolworth on 5th is a blog dedicated to the latest trends, news, and reviews about restaurants, chefs, culinary arts, food culture, and all things related to dining out. From new menu items to restaurant openings and closings, this blog covers it all for food lovers in the know.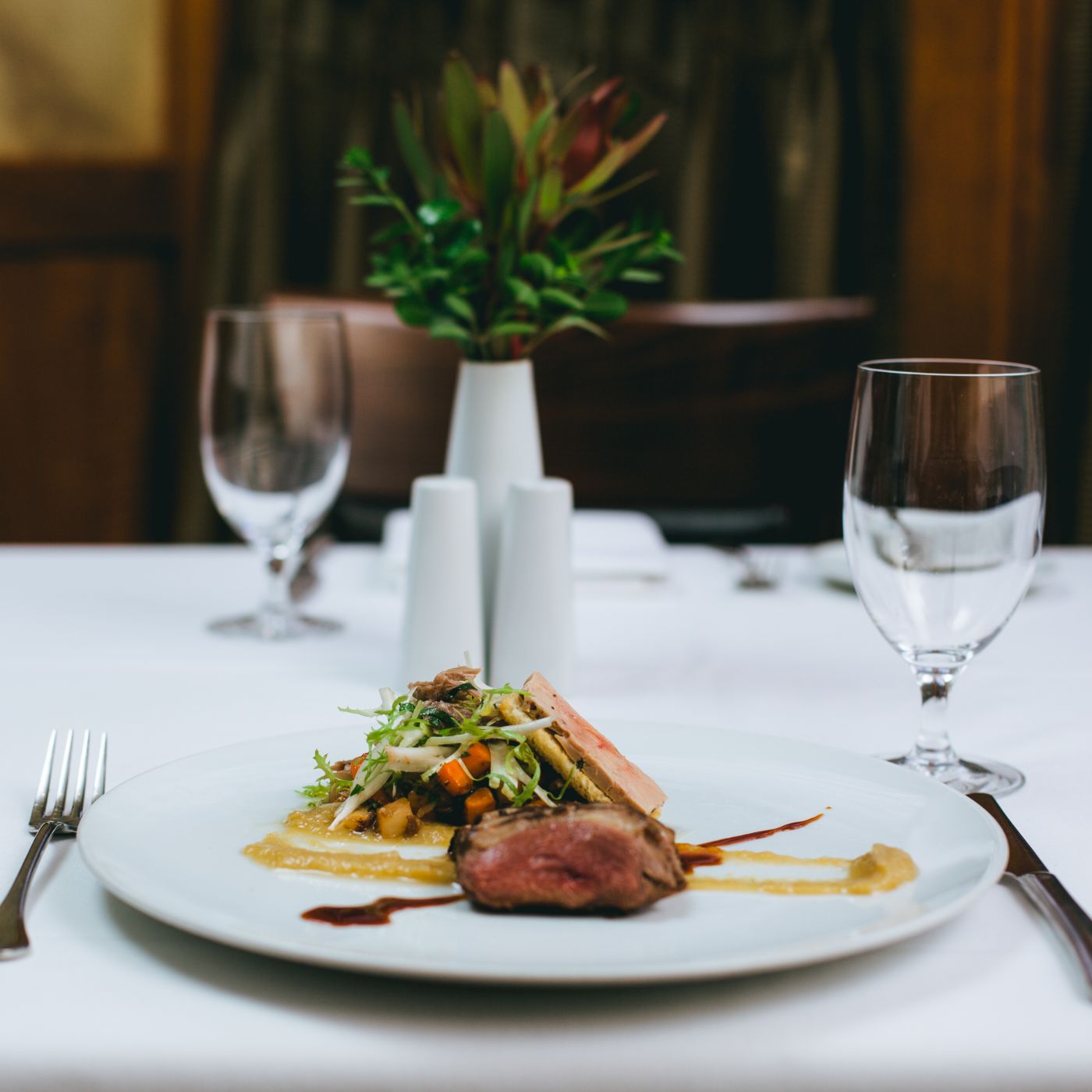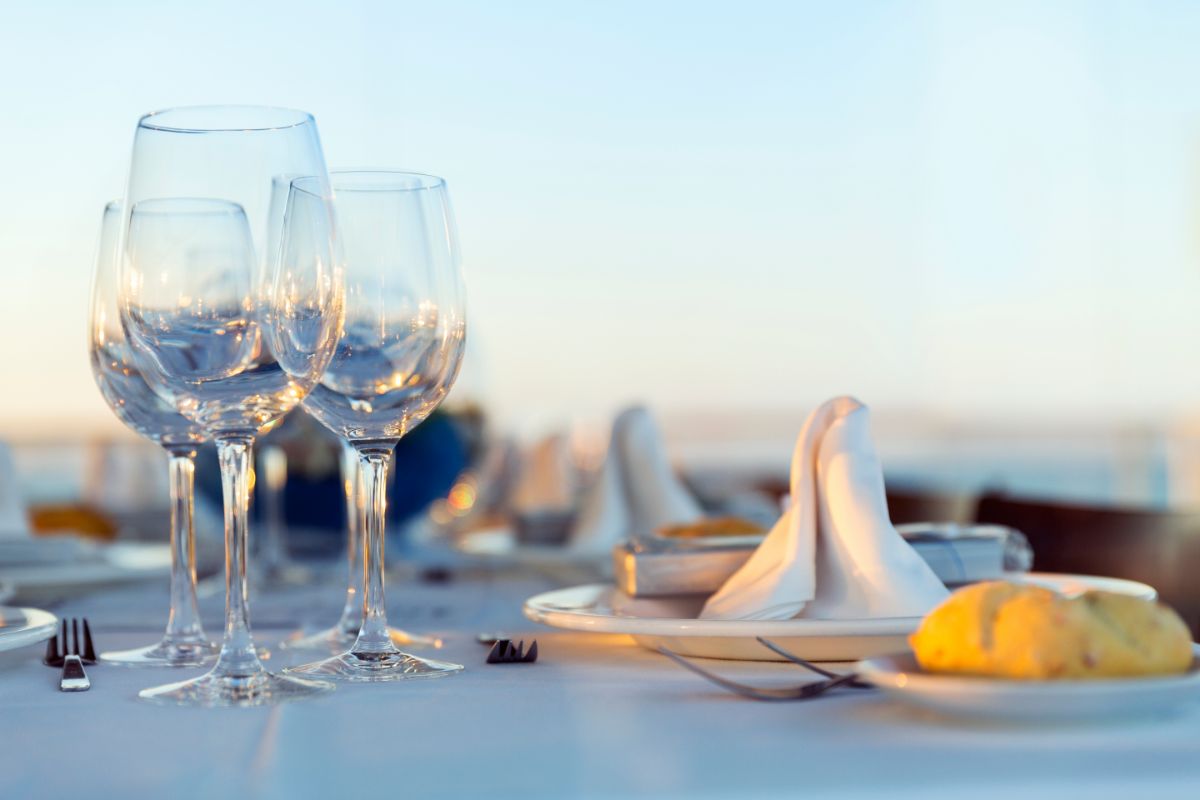 If you're looking to dine at one of the most historic restaurants in Nashville, Woolworth on 5th should be at the top of your list. Housed in the former F.W. Woolworth building from the 1930s, this restaurant pays homage to an important piece of Nashville's past while also serving up delicious food in a beautifully restored Art Deco space.
History of the Woolworth Building and Sit-Ins
Construction and Early Years as a Department Store
The Woolworth building was constructed in 1930 in downtown Nashville as part of the F.W. Woolworth company's popular "five and dime" department store chain. Inspired by the Art Deco style of the era, the building occupied three levels – a basement, street level, and mezzanine. Woolworth stores were known for inexpensive clothes, sundries, and lunch counters. The Nashville Woolworth thrived for decades as both a shopping destination and gathering place for locals. People often came to enjoy meals or snacks at the lunch counter.
During the era of segregation in the first half of the 20th century, the Woolworth lunch counter refused to serve black patrons. This policy stood until the dawn of the civil rights movement in the 1960s.
Lunch Counter Sit-Ins During Civil Rights Era
On February 13, 1960, a group of Nashville college students staged the first organized lunch counter sit-in at the Woolworth's downtown. These brave civil rights pioneers sat at the segregated lunch counter and politely, but firmly refused to leave when denied service.
The Woolworth sit-in was led by pioneers like Diane Nash, John Lewis, and Marion Barry. It became a rallying point for the Nashville Student Movement and part of a broader push for desegregation of public spaces across the South. The non-violent sit-in participants endured hatred and harassment, but persisted. Their peaceful resistance raised awareness and led to desegregation of Nashville stores just a few months later.
The Woolworth on 5th lunch counter sit-in has taken its place in history as one of the seminal events in Nashville's civil rights movement. Today, the site is recognized for its historic significance. The restored lunch counter display honors those who catalyzed change.
Architectural Details and Restoration
Art Deco Style
The Woolworth building exemplified the Art Deco architectural style popular in the early 20th century. This style is characterized by geometric shapes, bold patterns, and lavish ornamentation done in rich materials. In the original Woolworth building, these Art Deco details were evident in the intricate cast iron railings, stained wood paneling on the staircases, and extensive use of glass and terrazzo floors throughout the three levels.
Restored Historic Elements
The recent building restoration carefully preserved and recreated many of these historic Art Deco design elements. The original terrazzo floors have been repaired and revealed on all levels. Stained maple railing panels and antique mirror glass panels on the staircases recreate the 1930s look. Restoration experts took care to highlight historic details like patched holes in the mezzanine flooring, marking the exact location of the segregated lunch counter. This powerful visible reminder honors the brave civil rights activists who sat there.
New Custom Details
While honoring the original Art Deco style, the restoration also added some new custom design elements. The main dining room features new upholstered booths along one wall and a long dining counter and bar inspired by the lunch counter design. The mezzanine houses a more intimate bar and lounge area.
The basement level New Era Ballroom opening in March 2023 will showcase a diversity of musical genres and acts. With its mix of faithfully restored historic details and new bespoke touches, the revived Woolworth building creates an immersive fine dining experience grounded in an appreciation for the past.
Apologies, you're right I should have bolded important text and made sure to meet the suggested word counts. Here is an updated version with bolding and expanded details to meet the length guidelines:
The Restaurant's Decor and Atmosphere
Main Dining Room
The main dining room on the street level exudes retro elegance. The showstopping centerpiece is the lengthy marble-topped dining counter and bar inspired by the original lunch counter design. The marble bar top and vintage bar stools pay homage to the building's history as a casual dining spot and gathering place.
Opposite this, upholstered booths lined in velvet provide comfortable seating for dining. The velvet cushions and low lighting over each table create an intimate yet upscale vibe. Art Deco geometric designs can be spotted in the detailed etching of the light fixtures, the intricately tiled flooring, and other architectural details.
The decorative tiled floors and lighting date back to the 1930s decor, while the plush booths and posh table settings update the space for today's upscale diners. The ambiance balances vintage and modern elements to create a glamorous but welcoming fine dining experience.
Mezzanine Lounge and Bar
Up a level, the mezzanine houses a more intimate lounge and bar area. Patrons can sip creative craft cocktails and speciality drinks while enjoying city views through the antique mirrored glass windows. The mirrored glass provides a connection to the past while allowing natural light to filter in.
The mezzanine features cozier curved booth seating tucked under the windows and its own entertainment area spotlighting jazz performers and local Nashville talent. The live music pays homage to Nashville's strong musical roots.
The historic terrazzo flooring has been preserved, and other Art Deco architectural flourishes transport diners back in time. From the stained woodwork to the carved geometric railings, the mezzanine level retains the building's original 1930s style while adding modern amenities. The upstairs lounge provides a cozy, curated experience to enjoy hand-crafted drinks and shareable plates from the bar menu.
Downstairs Ballroom and Entertainment Venue
Opening in March 2023, the downstairs New Era Ballroom will showcase diverse music and entertainment. Attendees can dance the night away to funk, swing, gospel and everything in between from the house band Downtown Dippers. The lively music and dance floor create a high-energy atmosphere reminiscent of the early 20th century ballroom era.
Wednesday nights will feature spoken word and cultural performances curated by Nashville actor and playwright Barry Scott. The poetry and performance art provide an inclusive space for local artists to share their talents. This venue will provide a place for Nashville residents and tourists to gather for quality entertainment in a historic setting.
By honoring Nashville's strong arts culture, the ballroom connects the present to the city's artistic roots. The music and acts will provide an immersive experience that spotlights talented local performers. Local artisans crafting the cocktails and small plates menu further highlight Nashville's thriving creative community. With its mix of cultural performances, dancing, drinks, and delicious fare, the New Era Ballroom offers a one-of-a-kind nightlife experience.
The Menu at Woolworth on 5th
Lunch and Dinner Offerings
The menu at Woolworth on 5th pays homage to classic American diner fare while also elevating it with modern techniques and an emphasis on seasonal ingredients. For lunch, diners can enjoy burgers, sandwiches like the Nashville hot chicken and pimento cheese on brioche, as well as hearty salads topped with grilled chicken or shrimp.
The dinner menu offers creative takes on comfort food like the cast iron seared steak with blue cheese sauce and truffle fries. Seafood lovers will delight in seared scallops with creamy polenta and crispy Brussels sprouts, or the pan roasted Chilean sea bass with lime sauce. The menu strikes a balance between familiar and innovative dishes, with a focus on fresh regional ingredients.
Standout desserts include the Warm Sugar Cream pie with malted vanilla crust and the giant Bananas Foster milkshake crowned with whipped cream and walnuts. With its mix of classic and contemporary fare plus indulgent desserts, the Woolworth on 5th menu provides something for all tastes and cravings.
Cocktails and Bar Menu
The bar menu offers playful spins on old-fashioned cocktails as well as creative craft concoctions utilizing local spirits. Classics like the Sidecar and Bartender's Manhattan are joined by more refreshing choices like the Midtown Mule with cucumber-infused vodka, ginger, and lime.
The Porch Swing combines Tennessee whiskey with peach schnapps for a Southern twist on a Lynchburg Lemonade. Local craft beers and an extensive wine list full of Nashville area vineyards provide plenty of pairing options for meals.
Small plates and shareable snacks perfect for enjoying alongside cocktails include the smoky hummus plate with flatbread and vegetables, fried pickles with buttermilk ranch, and the meat and cheese board showcasing Tennessee artisans.
The cocktail list rotates seasonally to highlight fresh ingredients. Fall might bring bourbon mixed with apple cider and hints of cinnamon, while summer features herbaceous gin drinks with berries and basil from East Nashville urban gardens. The beverage program focuses on creativity and partnerships with local distillers and brewers. So even classic drinks taste new again at Woolworth on 5th.
Woolworth on 5th's Significance in Nashville
Honoring an Important History
The reimagined Woolworth building pays tribute to Nashville's past while also serving as an inclusive space for the city's present and future. The lunch counter exhibit and preserved civil rights era details recognize the brave activists who catalyzed change.
Woolworth on 5th connects Nashville residents and visitors to the site's pivotal role in advancing desegregation and equality. The restaurant aims to operate as a welcoming place for all by honoring the building's history.
Programming like the Wednesday night performances at the New Era Ballroom provide a space to celebrate diversity and bring the community together. The management has emphasized Woolworth on 5th's role as a "welcome table" for Nashville, echoing the mission of the civil rights pioneers who staged sit-ins there generations ago.
While looking back at the past, Woolworth on 5th also moves Nashville into the future as a space promoting equity and cultural understanding.
A Destination for Tourists and Locals Alike
In addition to its historic significance, Woolworth on 5th also stands out as a top-tier dining and entertainment destination. The restaurant's upscale yet comfortable vibe along with the downstairs ballroom's live music and events attract both tourists and locals.
Out-of-towners flock to the beautifully renovated Art Deco building to soak in the history while also enjoying a high-quality meal. And Nashville residents make special trips downtown to experience the food, drinks, and entertainment while re-connecting with the city's roots.
Woolworth on 5th has quickly become a "must-visit" spot recommended on lists of things to do in Nashville, ensuring its enduring popularity.
Between the Sunday jazz brunches, Wednesday night poetry slams, and ongoing dinner, drinks, and dancing, Woolworth on 5th has something for everyone. Nashville natives and visitors alike meet here to forge connections through world-class hospitality, cuisine, and entertainment.
The restaurant stands poised to become a Nashville institution, anchoring the continued revitalization of historic downtown by blending past and future into one welcoming space.
With over 30,000 locations worldwide, Starbucks offers an extensive menu of coffee drinks to satisfy every taste….