Whether you're looking for an upscale fine-dining experience, fancy music, or late-night cocktails, Nashville, Tennessee boasts an attractive restaurant scene. Although Nashville has always been a fun home to lively fast-food restaurants with the crunchiest yet juiciest chicken tenders on the inside, the eating concept has majorly changed in this city of Tennessee. Although everyone will find their preferred cup of tea in the restaurant abundance in Nashville, many people prefer to transform their eating experience and try out some fancier options with a more sophisticated and elegant ambiance. That's exactly what fancy restaurants are for.
The concept of fine eating has transformed the restaurant scene. While fancy restaurants are seemingly more expensive compared to regular fast food restaurants, and dining places in particular, the prices have been adjusted over time to fit everyone's needs, at least once in a while.
That being said, everyone deserves to experience the slow living concept and hedonism behind fancy restaurants, and there are no better places to start than in Nashville. Whether you want to simply treat yourself to a different experience, celebrate your birthday or milestone with friends, or take your love interest on a fancy date, these fancy restaurants in Nashville will simply transform your experience.
Whether you live in Nashville or are visiting with friends or family, there is no need to roam around and satisfy yourself with mediocre service in different street food restaurants, if you want to experience hedonism and upscale ambiance continue reading this article, as we compiled a comprehensive list of best fancy restaurants in Nashville.
We made sure to compile the best places that will tickle your taste buds and provide a relaxing experience, without breaking the bank in the process. Everyone deserves to feel fancy now and then and that's exactly what we're bringing to the table now. Read on!
Most Popular Fancy Restaurants in Nashville
Fine dining is a concept that usually includes eating in fancy, expensive restaurants, with craft signature meals that will tickle your senses. It is a multi-course experience where the best quality food is served along with a quality ambiance in the form of personalized service and live music. Nashville's fancy dining scene is blooming so here are the most popular fancy restaurants in Nashville.
Rolf and Daughters
If you're in Nashville, the first place you need to visit is Rolf and Daughters dining, to experience the different, fine dining atmosphere and ambiance that this place is offering. Run as a family business, the restaurant emits a certain type of warmth and welcome that you won't experience in down-scale kind of places.
One of the most important things to note is that this is not a kid-friendly restaurant. The ambiance is calm, relaxed, and laid-back, and it's a perfect escape from work and the day-to-day stress that people experience. The ambiance, wall decoration, high-end comfort chairs, and setting will help you forget all the worries and concerns and provide you with the rest that you so much deserve.
Although it's not a kid-friendly restaurant, it's ideal to visit with your friends and family, where you can try out some amazing appetizers, personal cocktails, and a fine selection of wine. When it comes to food, the portions are surprisingly large, so many people choose to just order appetizers and share them among themselves.
Some of the more popular meals include rabbit terrine, a spinach salad with mustard, black garlic beef sausage, and other interesting dishes that change regularly. Winter citrus is a cocktail you have to try out as well as Fred Cossard's selection of wines.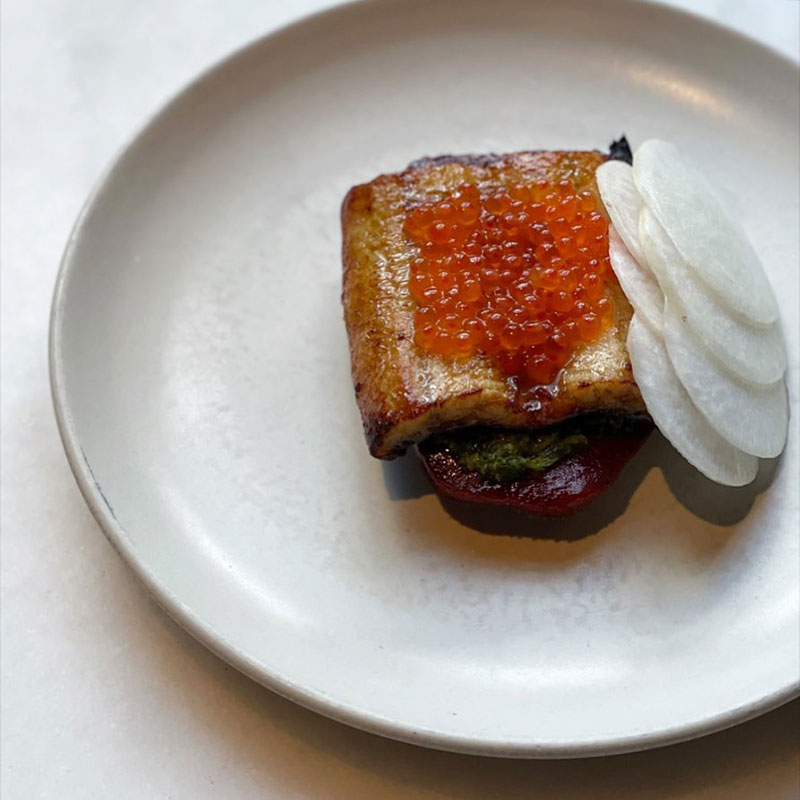 Sambuca
Sambuca may not be everyone's definition of upscale eating, but it's a perfect fancy restaurant for family and friends who'd love to live the upscale life for an evening without breaking the bank. No matter in what mood you choose to visit this restaurant, you will always leave with a smile, because the music, the ambiance, and the service are just first-class.
As we mentioned earlier, service has always been on a very high level, as waiters, as well as bartenders, will always make sure to serve you as if you're a regular guest even if you're visiting for the first time. They'll hear your preferences out and give you recommendations based on your preferences.
You won't have to google hidden ingredients because the staff will be more than happy to explain everything to you. That way, you won't have to worry about hidden allergens or uncomfortable aftertaste. The music is amazing and always keeps the atmosphere at an all-high level.
The fancy restaurant menu doesn't run too much from the traditional Nashville menu, which is why you'll love their signature steak with potatoes, stuffed artichokes, and other interesting meals.
If you want to satisfy your sweet tooth, you'll have to try the signature cobbler as well as cheesecake. The selection of drinks is also great including multi-flavor margaritas, coupled with basil lemonade cocktails.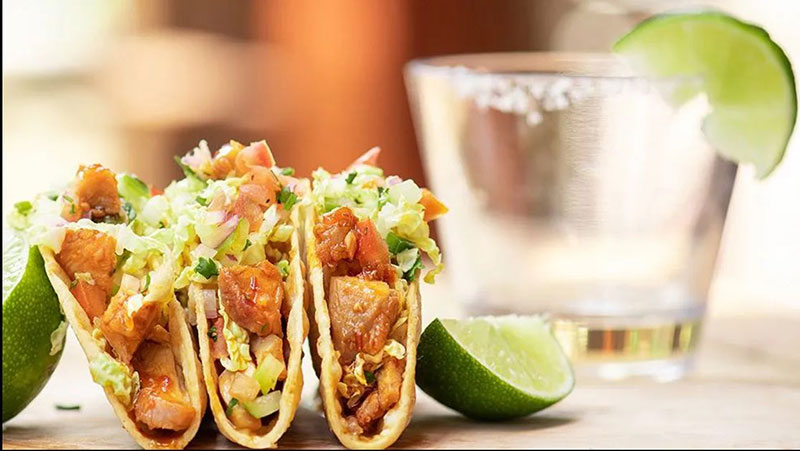 Bob's Steak & Chop House
Now, if you're trying to experience a real upscale fancy dinner, then you must visit Bob's Steak & Chop House. Even if you've been here before across different locations in the United States, the experience in Nashville is something else, and steaks and chops simply taste differently here.
Needless to say, the ambiance is high-level and you're going to be greeted warmly and sat in a nice spot if you make your reservation on time. Sometimes, it's possible to enter without a reservation, but your seat won't be the best and it's only possible when the place opens for guests.
The waiters are going to suggest to you the best selection of wines, appetizers, and cocktails. The meals, although upscale, are quite plentiful so you can expect to get filled properly, along with juicy and savory desserts.
If you want to try out the signature meal, you should opt for Prime Filet Mignon, as it's juicy, savory, and satisfying for all your taste buds. Next on, you should try out Tomahawk Chops, along with the glazed carrot. The waiters will provide you with a uniquely warm experience and recommend courses based on your preferences.
As with desserts, you'll never go wrong with the traditional New York City cheesecake, but if you're feeling extra adventurous make sure to try the chocolate cake with fudge frosting as well as carrot cake.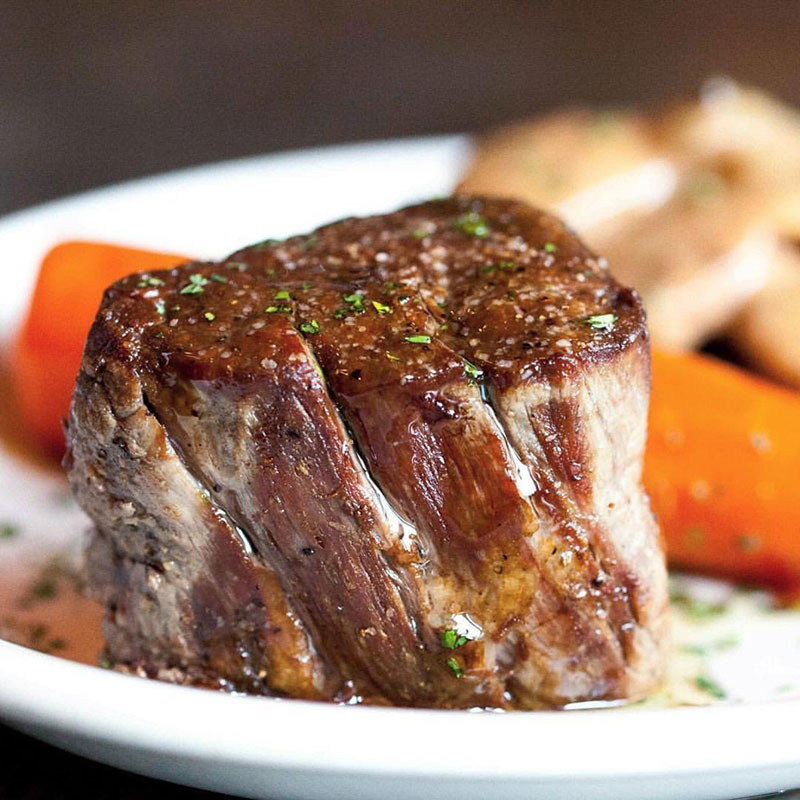 The Catbird Seat
On the other side of Nashville, but with a similar pricing range and an upscale ambiance and experience sits the Catbird Seat. If you're dropping by Nashville to experience this level of fine eating, know that this place is open only a couple of days a week and that in the evening. Reservations are often hard to make, so we wish you the best of luck!
Nevertheless, this hardly-approachable fancy restaurant is hard to make a reservation in simply because the dining experience is so elegant and sophisticated that everyone wants to try it out.
You'll know what we're talking about only if you feel adventurous enough to make your reservation. Earliest reservations will always get you the finest seat and a courteous and innovative waiter that will suggest you only the meals that will make your taste buds vibrate with satisfaction.
The appetizers, the wine, the cocktails, and other creative drinks will leave you craving for more and a combination of the right savory tastes will completely change your hedonistic cravings.
The service is great, as well as the course, but the portions are smaller, exactly so that you'd enjoy every bite that you take. The meals are usually a combination of different ingredients like the seasoned pork shoulder, aged otoro, and many other meals that change constantly, so getting a consistent glance on the menu is difficult.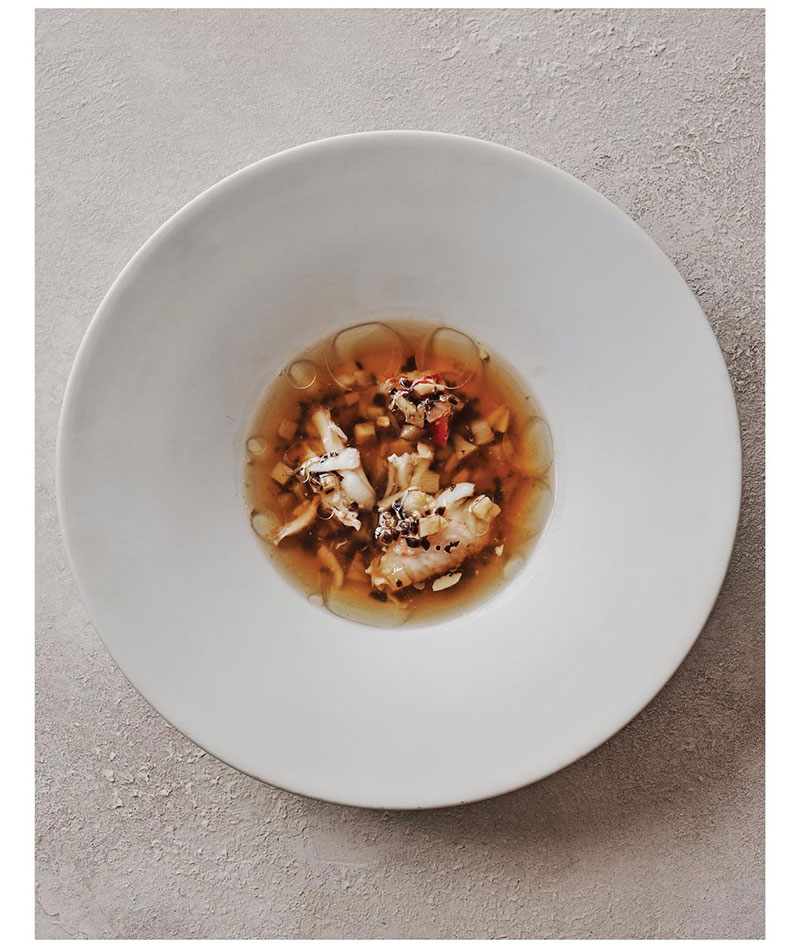 Jeff Ruby's Steakhouse, Nashville
Getting a seat in Jeff Ruby's Steakhouse in Nashville, but once you manage to get one use it to the bottom of your senses because every bite is worth every penny at this fancy restaurant paradise. This restaurant is not for everyone, but if you're celebrating a significant birthday or a milestone in life, this fine dining experience will make it count.
We don't know where to start, is it the super-comfortable seats that give the perfect view and glance over the restaurant and food that is being prepared, the best quality food aroma swaying in the air or the top-notch personalized experience provided by the restaurant staff who strive for nothing less than perfection for their guests.
Your orders are personalized and made according to your liking. The warm welcome will just make you wish to want to stay as long as possible and visit again. Every week, there is a new wine selection, with the best wines being chosen to your liking. Other types of drinks are also rich in taste and savory.
When it comes to the order, you can either request a full course or a multi-course meal. The signature meals consist of a fine selection of steaks cooked to your liking, such as the New York Strip as well as Steak Collinsworth. You must try some seafood like the crab cake and don't miss Jeff Ruby's own cheesecake. It's delightful!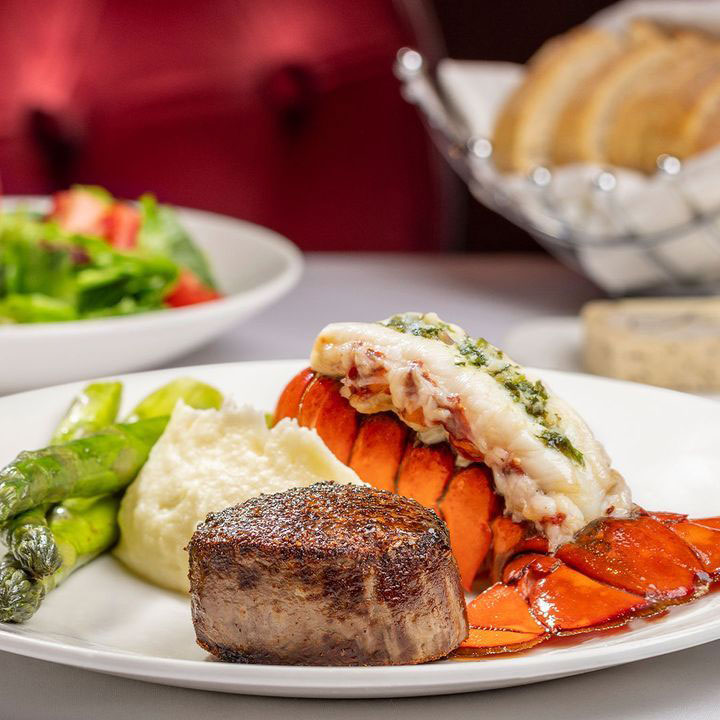 Oak Steakhouse
Oak Steakhouse is a modern fancy restaurant located in the heart of Nashville. Although it provides an upscale experience, it's a bit cheaper compared to other restaurants we reviewed. There are multiple other locations in the United States, but Nashville restaurant gives a modern twist of traditional fancy eating and traditional food.
The atmosphere is of the highest quality thanks to a modern setup, comfortable seats, setting on the table, music, and overall distribution of natural and artificial light. The waiters will always greet you with a warm smile and the best recommendations to have a full fancy experience.
The seats have a great view and are distributed evenly one from another so you won't have to hear other people's conversations or feel too snug. There is a great selection of wines on the menu along with other virgin and alcoholic cocktails and drinks. The appetizers are small, yet fulfilling, providing a sweet and savory taste that tickles your taste buds.
If you're undecided on the main menu, we recommend trying out some of the signature courses such as oysters and lobster tail, steak with potatoes and asparagus, and many other things. You also have to try out the lava cake as well as a plethora of other desserts that feel so satisfying after the fancy meals from the main menu.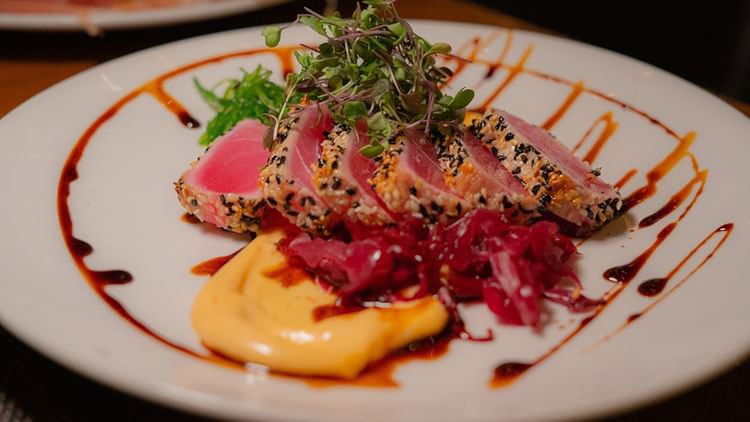 5th & Taylor
Fine dining and fancy dining don't have to be extremely expensive, to still feel hedonistic and luxurious. The 5th & Taylor restaurant guarantees a prestigious experience of fancy meals and drinks without breaking the bank. Everything about this restaurant screams luxury and hedonism, and it's definitely one place you need to visit when coming to Nashville.
Located on 5th Avenue in Nashville, 5th & Taylor combines a rustic and industrial setup to create an ambient that is worth staying in and enjoying. The atmosphere is at a high level, and décor, distribution of light, seats, and music just make the experience complete.
The staff will greet you with a smile and professionalism, although it's always recommended to have your reservation that is made at a reasonable time than rely on visiting on a whim. It's important to note that these restaurants are not always open, so it's wise to check the full working time to be sure.
The meals are quite delicious, you can see a combination of fancy burgers, steaks, salads, experimental meals with salads, and fancy décor, while desserts are irresistible.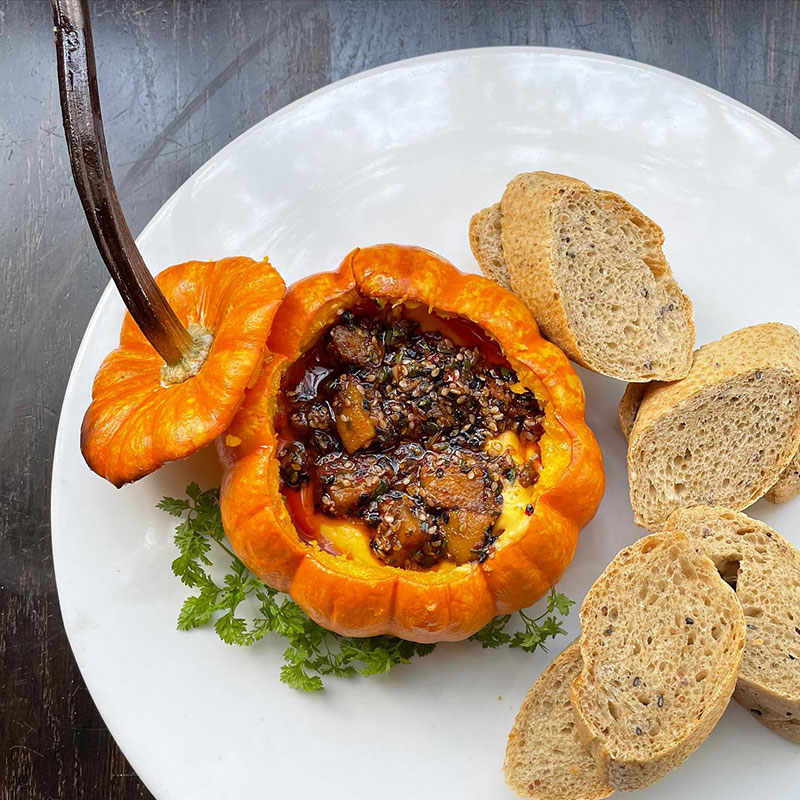 Nicky's Coal Fired
Are you restricted on a budget but want to experience a somewhat stylish and fancy dining experience? With an Italian twist of signature meals and drinks, Nicky's Coal Fired offers a unique upscale experience for everyone who wants to feel fancy while enjoying the most unique selection of meals and spices based on timeless Italian tradition.
Nicky's Coal Fired, like its name, suggests is a fancy pizza restaurant with stylish décor and atmosphere, a combination of rustic, homey ambient, and attractive music that will relax you and make you feel like you're at home.
It's an Italian restaurant that dominates with different flavor pizzas baked on wood and coal, along with uniquely crafted cocktails, mixed with a plethora of flavors that feel savory and experimental at the same time.
There are a lot of things to look forward to, starting from the swaying aroma of pizza, baked-in pasta with vegetables, different pizza flavors with thick-filled crusts, salad bowls, lasagna, and much more. The portions are big and rich in different flavors. Moreover, the cocktails are just amazing, and feature different flavors you can adjust!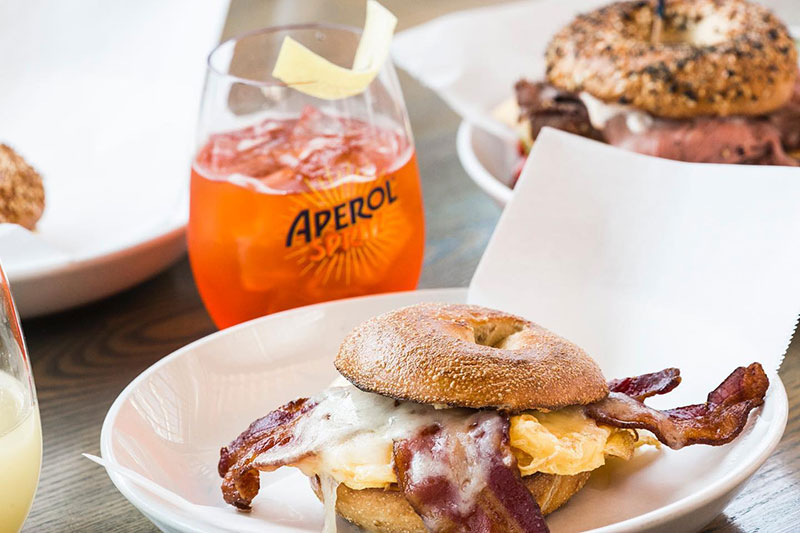 House of Cards
Are you afraid of magic? Your visit to Nashville won't be completed without the most unique and magical experience in the TV Show-themed House of Cards restaurant. As for us, this is one of the fanciest and most prestigious places where you can enjoy your time and experience something new.
This is a completely authentic concept, starting with creatively designed seats, walls, décor, art, and everything else. The prices are high, but you're going to be treated in the most luxurious way possible if you choose to visit it.
The place is packed with knowledgeable staff, friendly, courteous, and helpful waiters, comfortable seats, and meals that will awaken cravings in your entire body. Not only is the décor so creative, innovative, and mysterious, but the food also looks creative, unique, and teasing, and smells as good as it tastes.
Visiting this place will make you feel more adventurous and daring, as it will inspire you to try out new meals and experience an awakening in your taste buds. The place is 21+ so it's not a place where you want to bring in your children. You get a personalized experience that is perfect for important celebrations. Try out some meals like different steaks, venison carpaccio, or a lamb rack.
The cocktails are stunning and amazing, as well as the magic show hosted by the most talented magicians you've seen!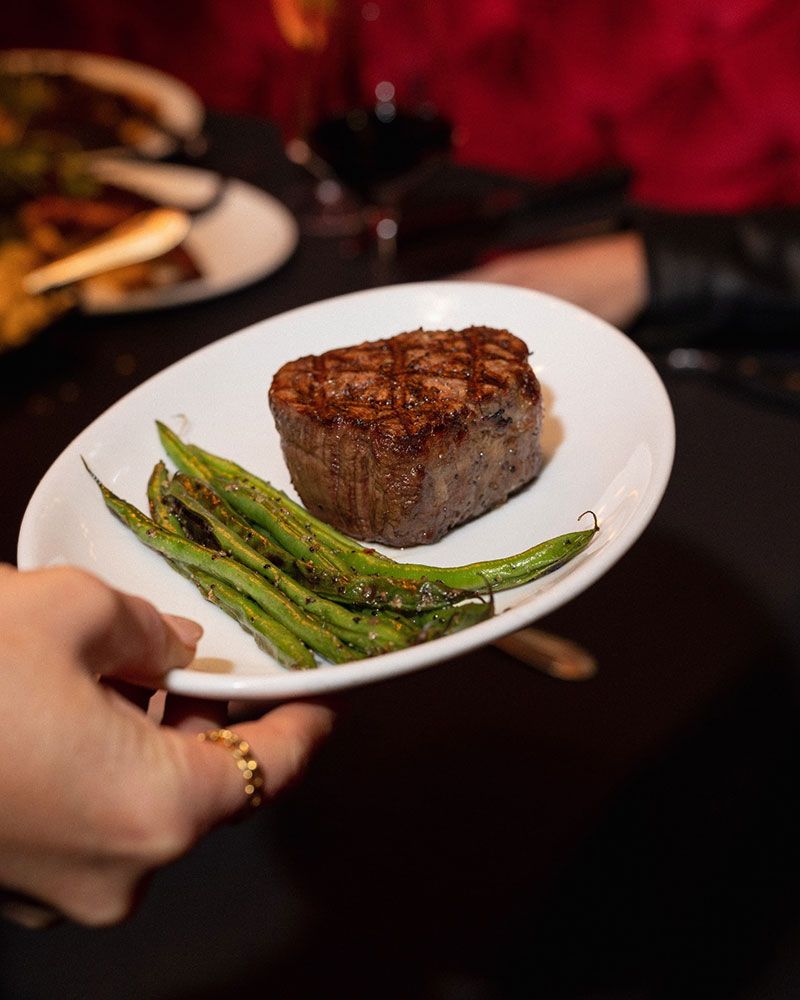 Things to Consider When Visiting Fancy Restaurants in Nashville
Fancy restaurants in Nashville offer a little different experience in dining compared to regular, traditional restaurants. If this is your first time visiting upscale dining, read this little guide we prepared to educate the inexperienced.
Always Make a Reservation
Most fancy restaurants offer only dining, meaning that they don't work in the morning or throughout the day. That said, most of the time, they'll open at around 5:00 pm and work until midnight. Don't try to come and get seated without a reservation, or you may regret it.
Most restaurants operate only through reservations, so it's necessary to make one, oftentimes weeks ahead to be sure. Sometimes, in some restaurants (as we noted earlier in the article) it's possible to come in without a reservation but only early on since the restaurant opens.
In that case, you'll likely be seated at a community seating which is not as exciting as those under a reservation. Remember, your time in the restaurant is limited, so don't expect to sit there for hours.
Respect the Dress Code
As mentioned earlier, fine dining restaurants are more upscale and have different rules compared to regular restaurants. With that in mind, it's expected that you'll respect a fancy dress code imposed by the restaurant.
In most cases, it's enough to be dressed in a business casual combination, with added formal details. A formal look is most expected and respected, as well as business attire. Avoid coming in sportswear and activewear, as there's a good chance you'll be rejected at the entrance.
Prices
Fine dining restaurants in Nashville can be quite expensive. That's why you should check the menu in advance and see what kind of prices to expect. Reservation and extra additions to the meal are also charged extra. Make your own budget that will fit the prices of the restaurant. Make sure to plan accordingly so you wouldn't be surprised when it's time to pay.
Check the Wine List
Fancy dining is also about hedonism, about exploring different flavors and savoring them. Many restaurants either have a list of cocktails or extensive wine lists that you can check in advance. Some restaurants also offer wine tasting, which is something you shouldn't miss when you're in Nashville. A good meal doesn't go without wine.
Prepare for Tipping
Fancy restaurants in Nashville offer unique serving experience, which is often also personalized. That's why it's customary to give a tip to the waiter or assistants who made your fine dining experience special. You should tip around 20% of your total bill, or more, depending on how much you liked the experience.